Build
The Divi Builder, Now For Categories
Extra takes the Divi Builder framework and extends its advanced Drag & Drop builder power to work on your homepage and categories with a brand new set of post-based modules.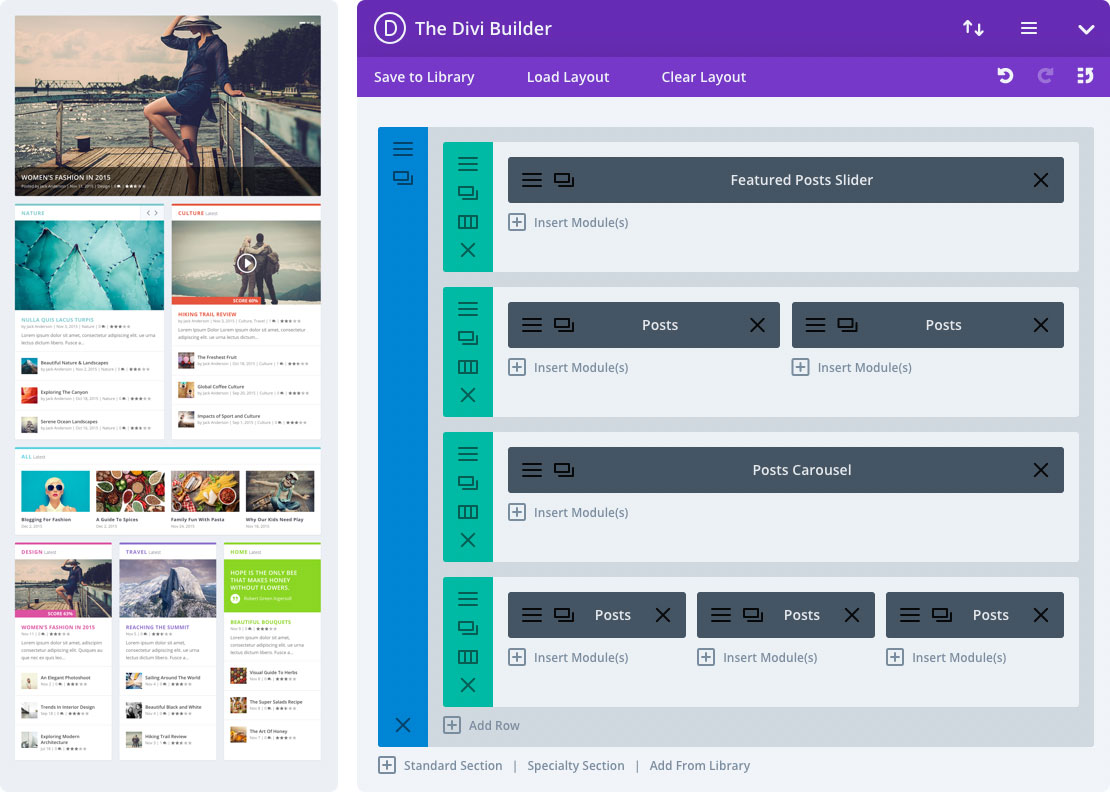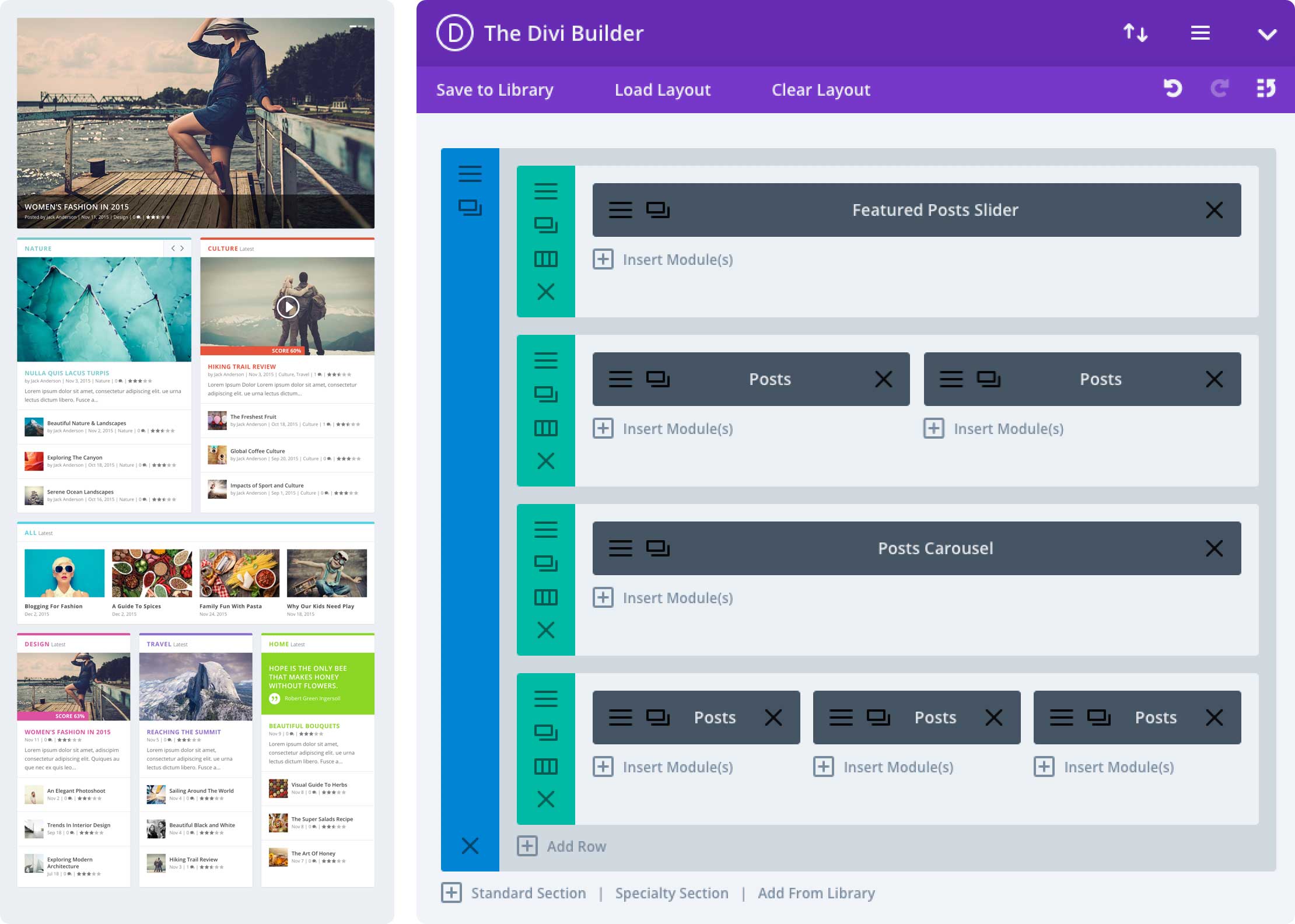 The New Extra Category Modules
Extra comes with a new set of Divi Builder modules built specifically for the needs of bloggers and online publications. These new modules can be used to build a variety of different homepage and category layouts. Now you can build a post feed to meet the needs of your unique content.
Completely Customizable
Everything about the layouts built with the Divi Builder are completely customizable. Quickly adjust fonts, sizes, colors, spacing and more with just a few clicks. No coding is required! Using the Divi Builder's Advanced Design Settings, you have complete control over the style and appearance of your page. You can even add Custom CSS.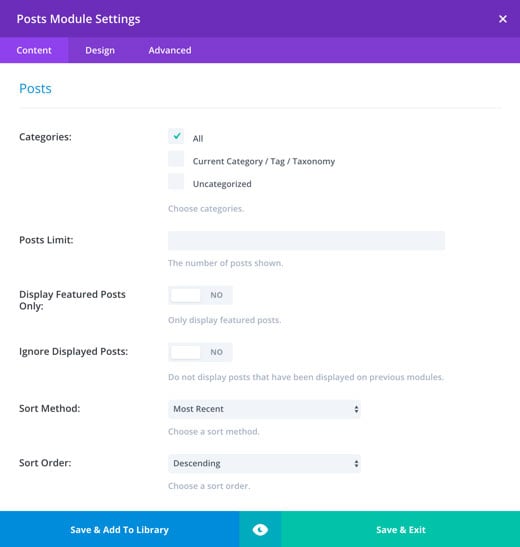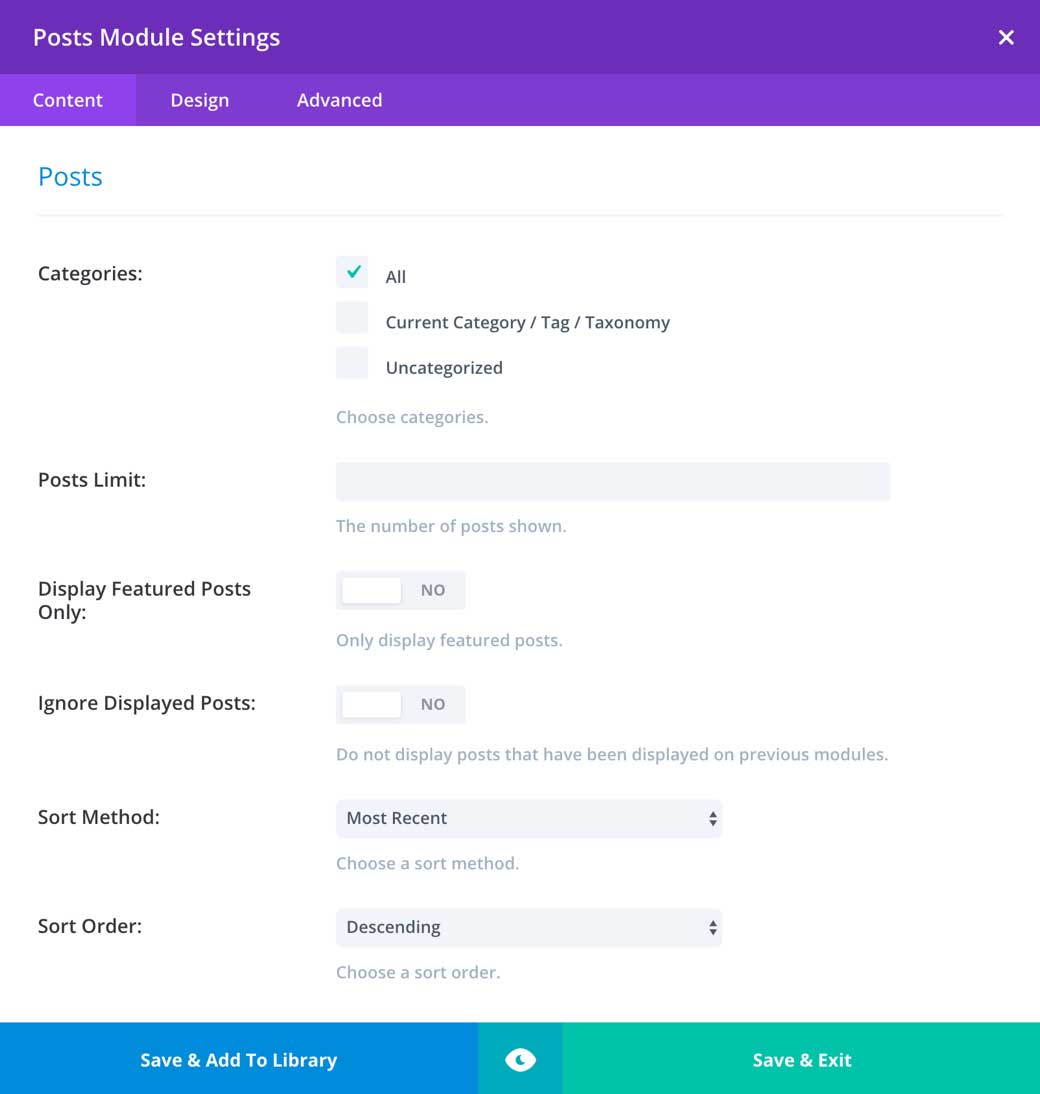 A Layout For Any Situation
Extra is more than a theme. No longer are you limited to a single static design, or a set of pre-made layouts. Using the Divi Builder you have complete control over the content and the structure of the category layouts you build.